The Myrtle Beach Boardwalk
The Myrtle Beach Boardwalk and Promenade is one of the most popular attractions in South Carolina. Located along a 1.2 mile stretch of beachfront, this bustling boardwalk is filled with fun things to do for visitors of all ages.
One of the biggest draws to the boardwalk is the Myrtle Beach SkyWheel, a 187-foot tall observation wheel that offers incredible views of the beach and city skyline. The SkyWheel also features climate-controlled gondolas and a beautiful night light show.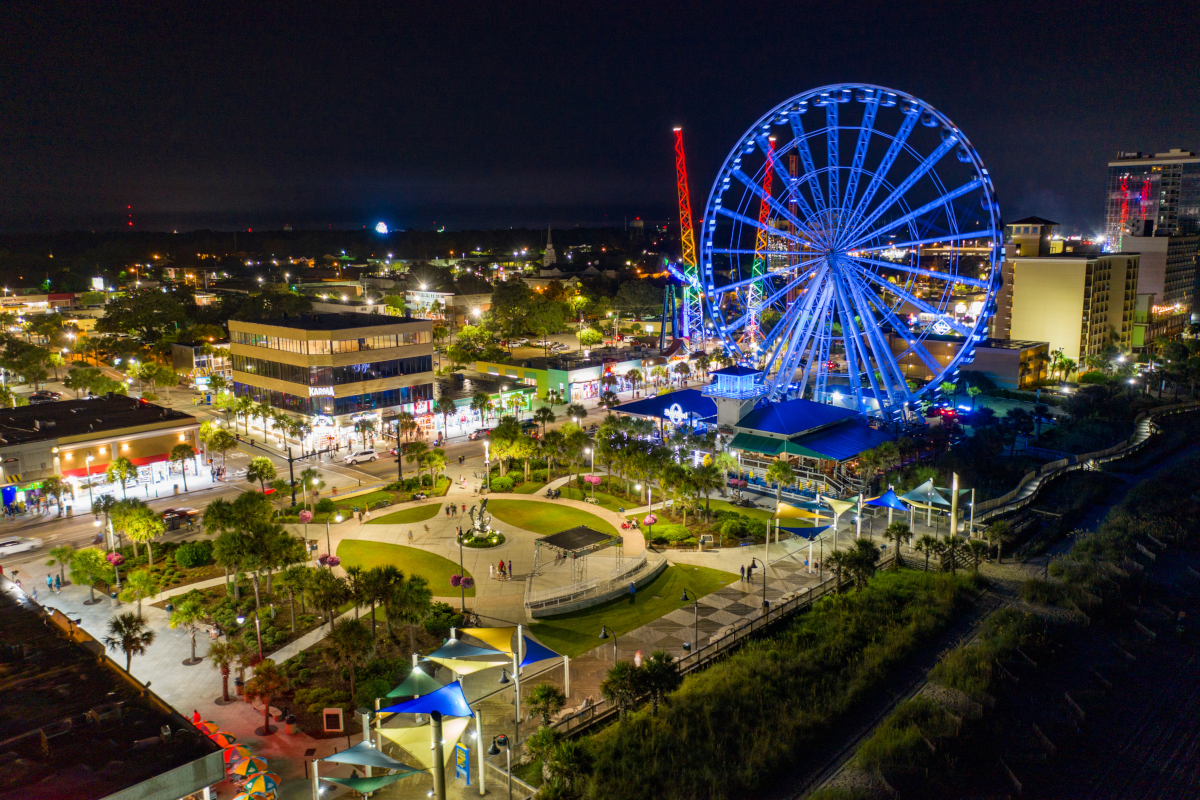 The top of the SkyWheel is an especially great spot to take in the view from nearly 200 feet above Myrtle Beach. From here, you can see for miles in each direction and get a good feel for the area.
The boardwalk also offers free live music throughout the summer months from various beach bands. There are plenty of places to sit and enjoy the ocean breeze as you take in some great music.
Another popular attraction along the Myrtle Beach Boardwalk is the Gay Dolphin Gift Cove. This one-of-a-kind shop is filled with souvenirs, t-shirts, candy and much more. It's a great place to pick up some keepsakes for yourself or your friends and family back home.
While visiting the Myrtle Beach Boardwalk, stop by Sharkey's Oceanfront Beach Club. Here, you can enjoy delicious seafood dishes and signature cocktails as you take in one of the most beautiful views of the Atlantic Ocean.
Lastly, don't forget to check out the Second Avenue Pier on the south end of the boardwalk. This area is great for fishing enthusiasts, as they offer a large pier with plenty of room to cast a line. There is also a cafe, bar and arcade located at the end of the pier for those looking to take a break from fishing.
No matter what you're looking for, the Myrtle Beach Boardwalk and Promenade has something for everyone. From beautiful views to delicious food and plenty of shopping, it's easy to see why this iconic attraction draws in so many visitors every year. So come down to the Myrtle Beach Boardwalk and Promenade and experience all that it has to offer!